A family friend made this great light black bean salad to one of our family functions and I was dying over the taste. It's amazing so I had to ask for the recipe. I finally got it and have to share with you because it's amazeballs (love you Bethenny)! I had a craving for something healthy but also something that actually fills me up and satisfies my hunger. This is it.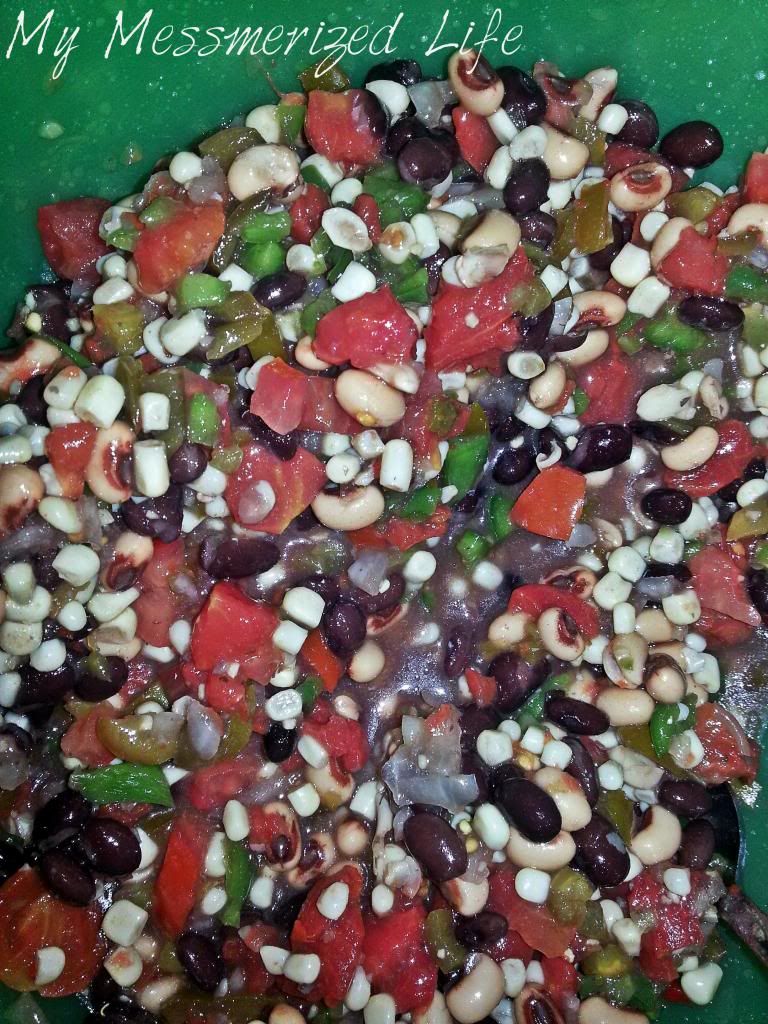 Want to kick up a bland salad? Add some chicken and a couple spoonfuls of the black bean salad (dressing already included) and you have a healthy meal with a lot of protein & fiber to keep you full.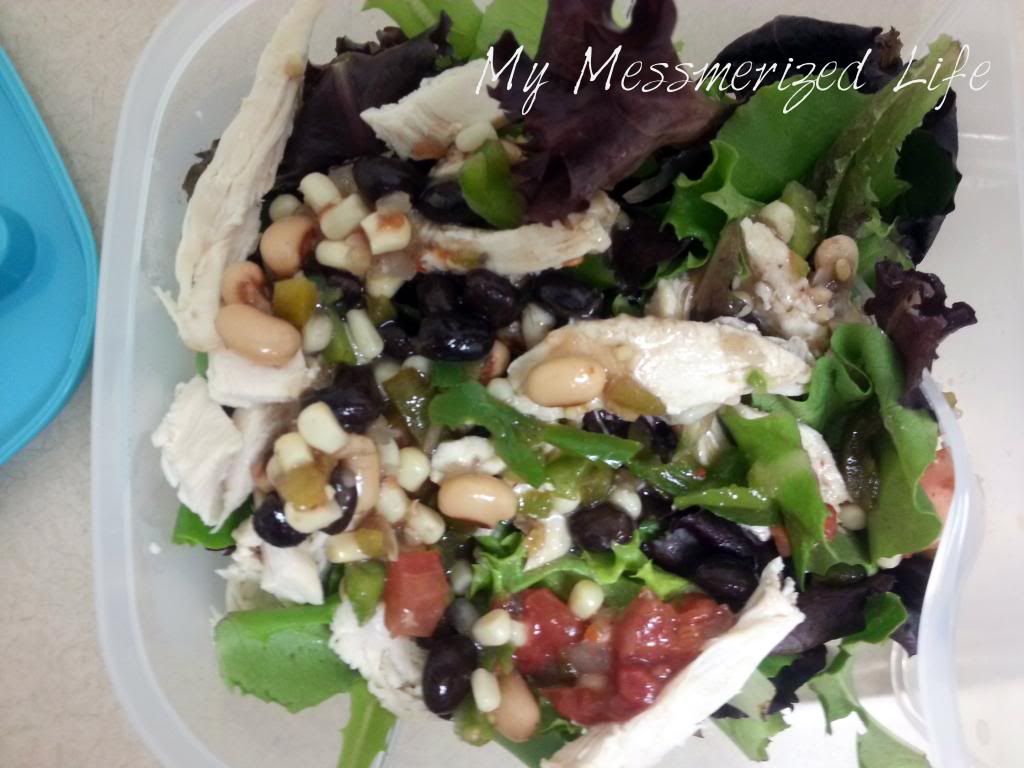 Ingredients
1 onion - diced
1 green pepper - diced
1 large can of tomatoes - drained
1 can black beans - drained
1 can black eyed peas - drained
2 cans white corn - drained
1 can diced jalapenos
8 oz Italian dressing (we use Wishbone)
Mix all ingredients together and refrigerate for a couple of hours. Serve with tortilla chips as a light summer appetizer or on your salad for a kick!
-stephanie