Let me tell you about a new product that I love. It's a company called MighteeKids. You know those monthly subscription boxes where you pay each month to receive a box to show up at your door with skin care products, clothing, etc? MighteeKids is similar. Except, with MighteeKids it's a monthly box with a feature t-shirt for your kids. Here's the great part, MighteeKids not only sends you a cute shirt for your child, they take $5 of your monthly subscription and donate it to the charity of the month. That charity ties into the shirt of the month and comes with a message each month to teach your kids about.
So when our package arrive I was so excited to see what charity was highlighted for January.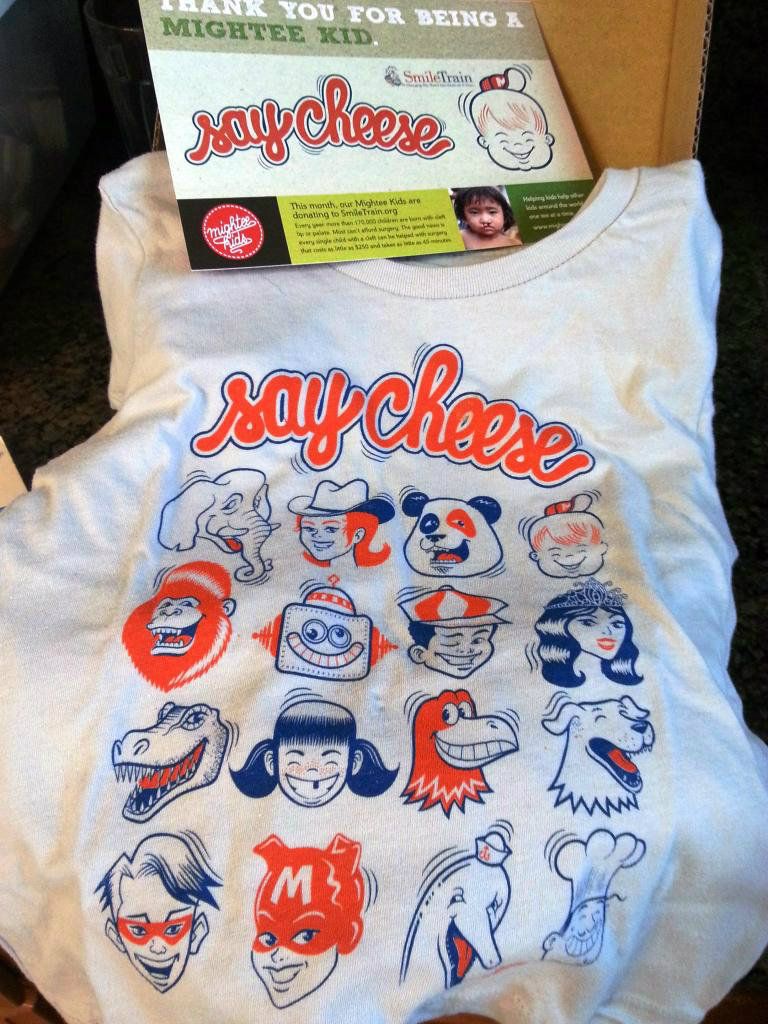 Each package comes with a postcard talking about the charity and this month's charity is Smile Train. "

Smile Train is focused on solving a single problem: cleft lip and cleft palate. They provide a child born with a cleft the same opportunities in life as a child born without a cleft." The postcard is great because you can teach your kids about the cause to start making an impact of giving back while they're young!
We love Addie's Say Cheese shirt. It's so soft and has some cute
characters
all rocking a smile!
Find out how you can sign up for the MighteeKids
monthly
subscription
here
and help make a difference in a child's life! Connect with MighteeKids and tell them I sent you via Facebook, Twitter, and Pinterest.