Easter is just around the corner, literally a couple days away and this may be one of the most exciting holidays for us. Not really because it's Easter, though I love Easter, but because Addie is finally getting it. She loved the
Easter bunny
and keeps talking about him and the "Eastah eggs". It's going to be so much fun watching her see her Easter basket and do the Easter egg hunts. I've been thinking about fun Easter projects Addie could do and I found one I, and Addie loved!
So here's the spread. The paper was from IKEA. I highly suggest anytime you go to IKEA you grab a roll, or two of this for your kids. They can paint or draw on it and you can use it if you're worried about a mess. The paint is acrylic from your local hobby stores, qtips as a mini paint brush, and the egg carton was from, yes the fridge. The paper eggs were from the IKEA paper mentioned above that I cut into the shape of eggs.
She immediately got into it. Very serious about her painting.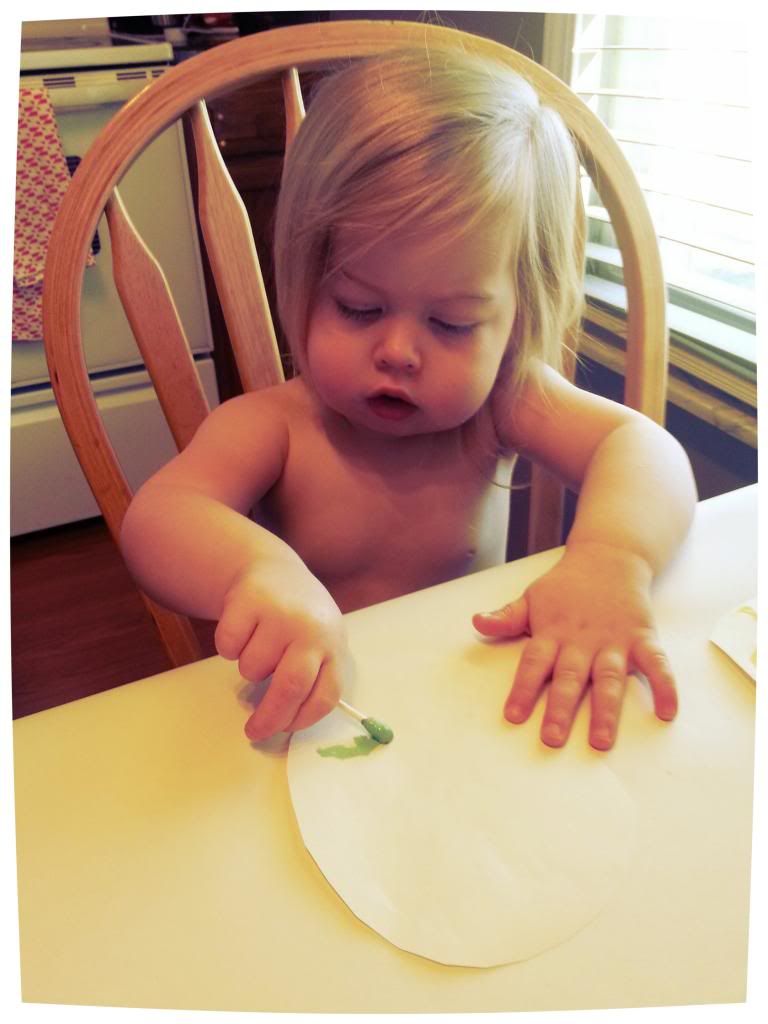 Checking out the paint brush.
She was so happy with the painting.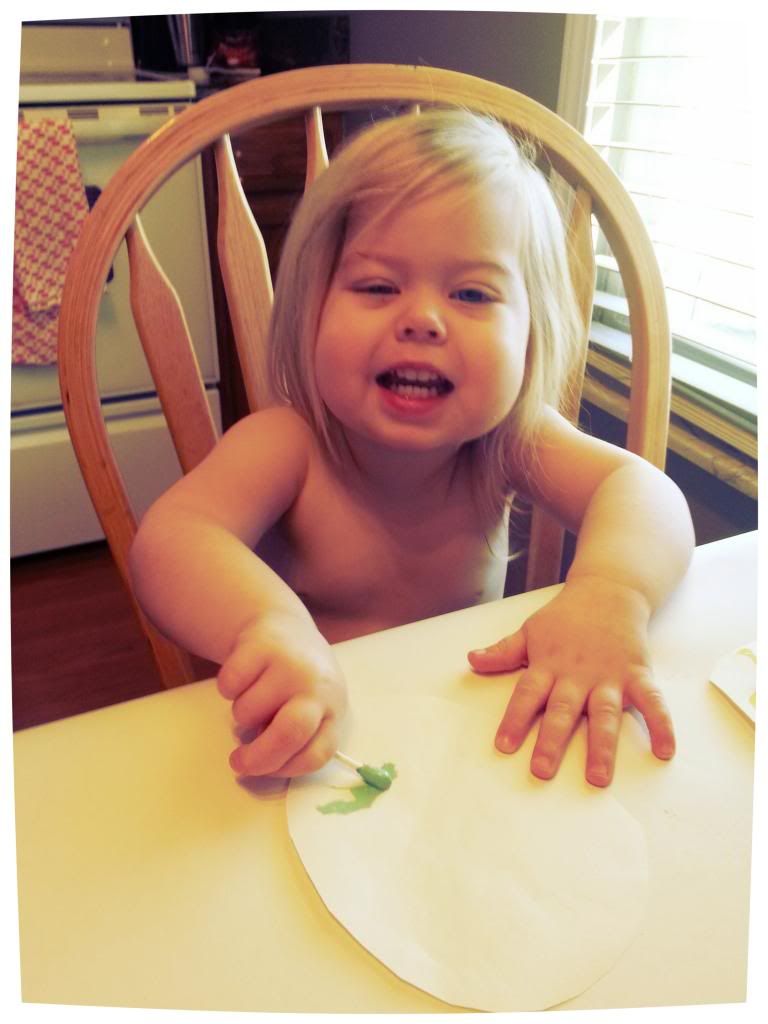 Now that delicious video I told you of. Out of nowhere, Addie said this the other day.
We've been trying to get her to repeat it so this morning I said, "Addie, is your smoothie good?" and she said, "No, delicious!". Hysterical. Where she learned the word delicious, we have no idea, but we love it! Happy Friday! Enjoy your Easter weekend!
-stephanie