I started thinking about ideas for Addie's Easter basket weeks ago because I knew last year I was running around last minute. I've been purchasing random pieces over the past month and last Friday finally finished off the basket. A few pieces are splurges and I wouldn't typically spend money on bigger ticket items, but I did this time around and made up for it with the remaining Target dollar spot purchases. I managed to purchase all of these items including those bigger ticket items for under $30!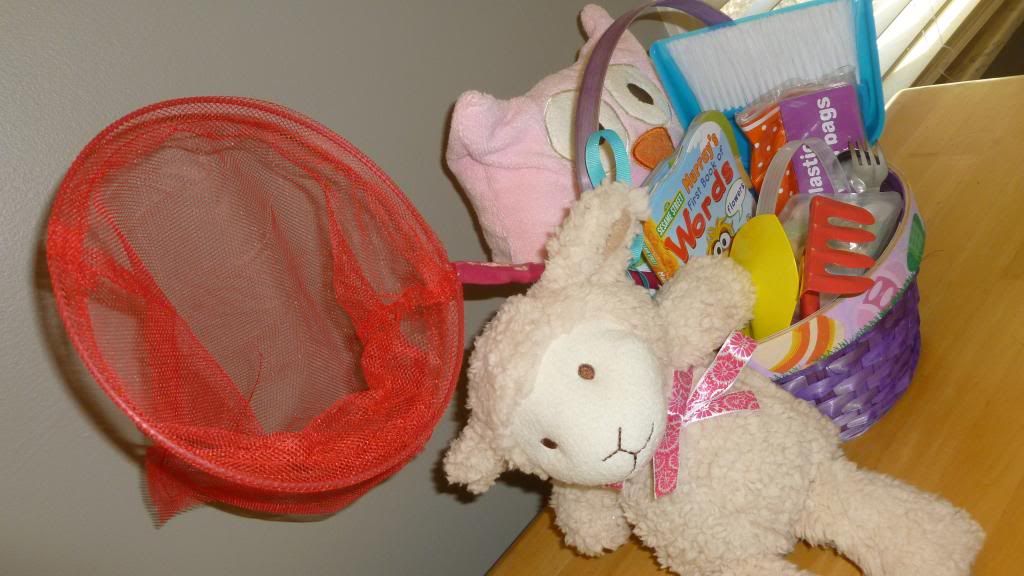 Everything in the basket is from Target.
My splurge items were the sheep ($5) and the hooded robe ($14.99).
Here's a rundown (again, everything was purchased at Target):
Sheep - $5
Hooded Towel - $14.99
Sesame Street Board books - $1 each ($2 total)
Mini duster & dust pan - $1
Plastic Sandwich bags - $1
Fork/Spoon - $1
Sidewalk chalk - $1.92
Shovel & trowel - $1 each ($2 total)
Bug net - $1
Total - $29.91
What items did you find to fill your children's baskets?
-stephanie
PS. Don't forget about the Shutterfly
giveaway
going on now.