In just one week, my little baby will turn 2 years old. I can't believe how quickly time passes when you're so busy raising a child. I was flipping through my phone recently looking back at some of her photos and I noticed a trend recently in my photos. I have an obsession taking pictures of Addie while she's eating. I think it's because she's finally figuring out how to use utensils well and she's looking like such a little girl.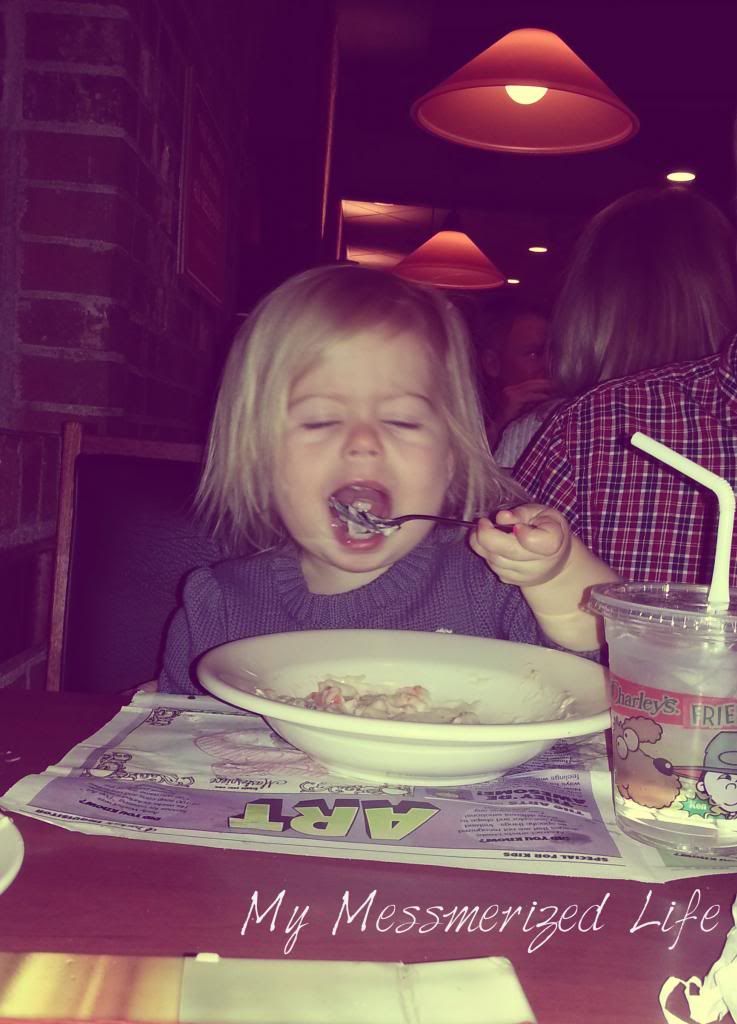 The above is eating soup at O'Charley's. This was on New Years Eve on our way to a party and I've never seen her eat so much in her life. She was enjoying the soup!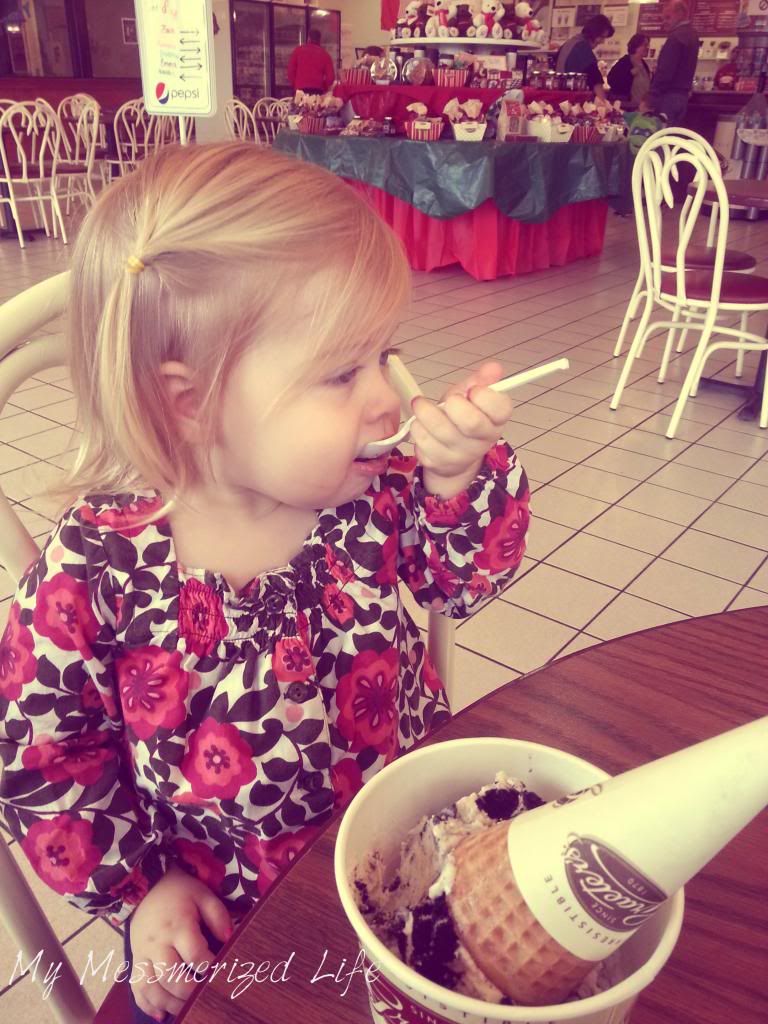 This one is this past weekend at Graeter's ice cream for a birthday party. She was so excited for her ice cream cone.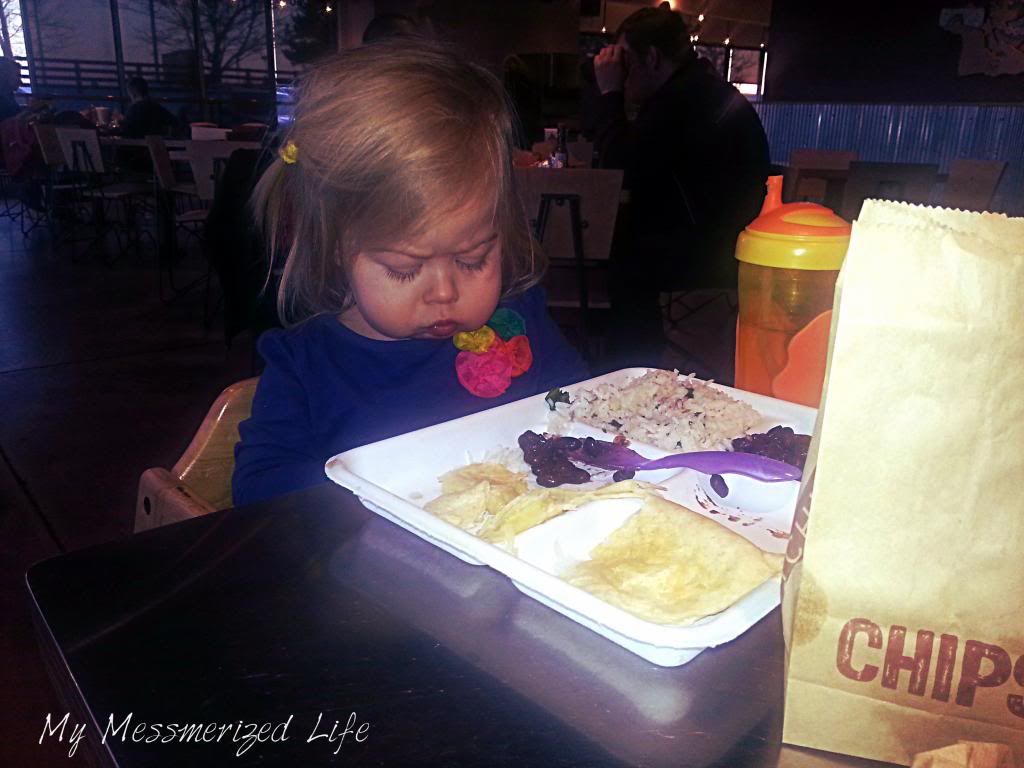 This last one is one of my favorites. We went to Chipotle a couple weeks ago for dinner. I had heard rumors about a kids menu but had never seen anything on their board so I did some research and knew what to order ahead of time. We ordered the cheese quesadilla for her. Each kids menu comes with rice, black beans, a mini bag of chips and a drink (organic milk!). It's so awesome and how cute is that little cafeteria tray!
Poor girl, some day she's going to hate that I take so many shots of her eating, until then, I shall continue!
-stephanie