The past several weeks I've taken you on a tour of our home. Up this week is how we display our photos. Here's the thing, I fail at displaying photos however it is on the top of my list of things to do to make your space look more like a home and fill it out with pieces that make you feel happy, inspired, and reflect you. So let's jump right in to some photos you can find in our house.
This is one of my favorite finds which can be found in
Adalyn's nursery
. I love the color combination and what the words mean. Things hangs close to her crib.
This series is also found in
Adalyn's nursery
and when I found these on Etsy while pregnant they made me really happy. The colors, what the pictures reflect, everything. These hang above her changing table.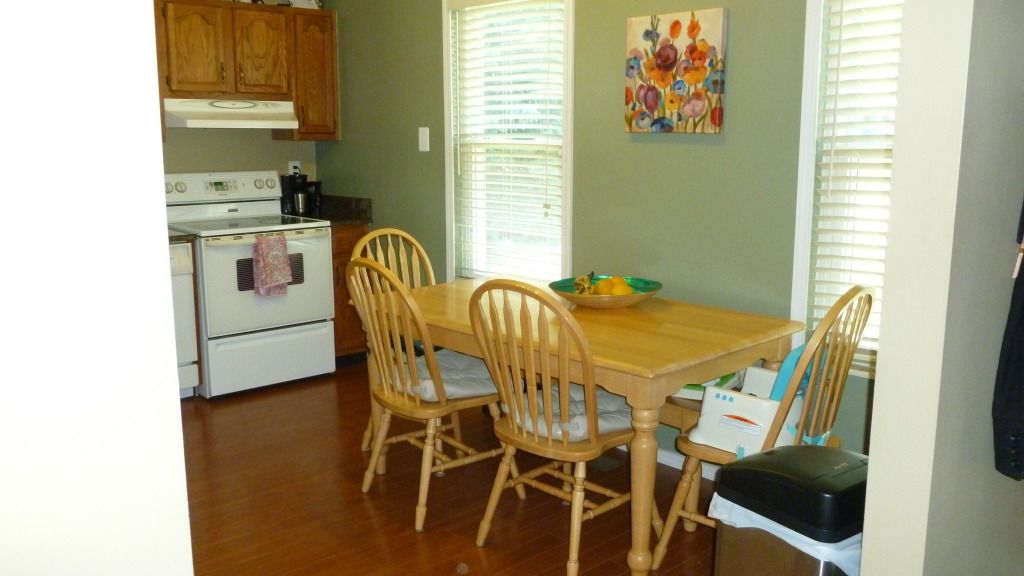 The artwork here is found in our
kitchen
and I found it at Homegoods and has the best mix of colors.
These pictures are found in our
bedroom
and were picked up on a recent trip to IKEA. I love IKEA photos and frames.
This photo is a photo of a blank wall. Why am I including this one? Because this is my next project. To fill this wall with photos, artwork, etc. This is what I'm going for.
I've been pining sayings, photos, etc that I think would do well in frame. Now I just need to determine if I want to do black frames or mirror YHL's white frames. Either way I think it'll look amazing once it's finished!
-stephanie