I'm so excited I can hardly stand it. Thanksgiving week is just 3 days away and I'm salivating over all of the yummy foods. But it's important to remember to be thankful this week.
We went to visit Rick's brother
Nick's
grave site recently. I was lucky enough to have my camera handy and caught a few pictures of her laying a rose on his marker.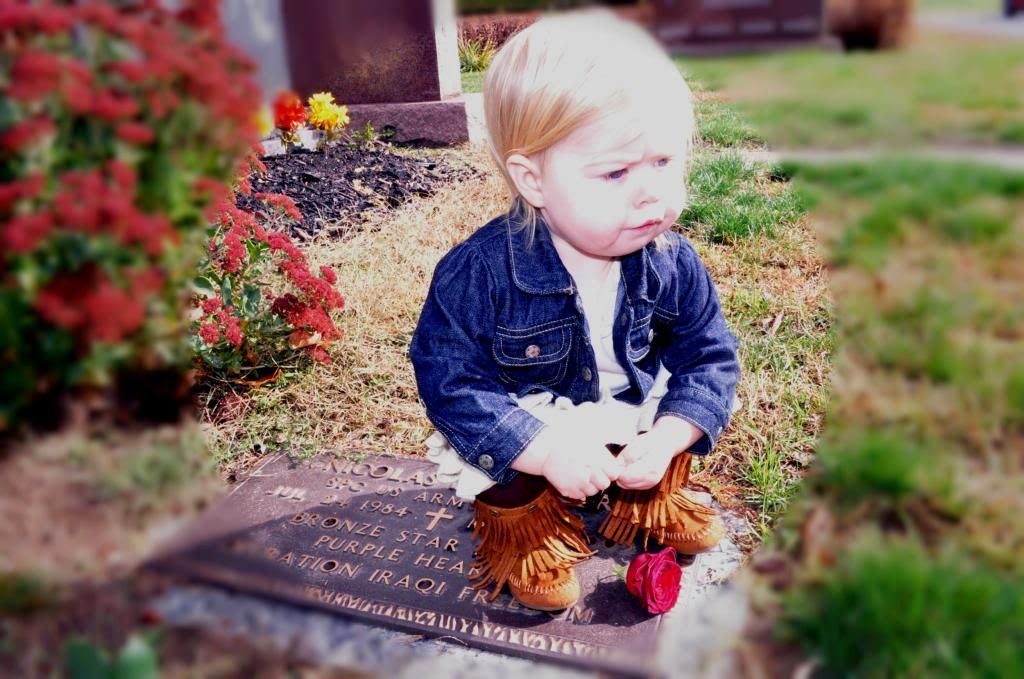 Nick was killed in action on May 8, 2005 in Iraq. It's one of the things I'm most upset about with Addie. She never had a chance to meet him.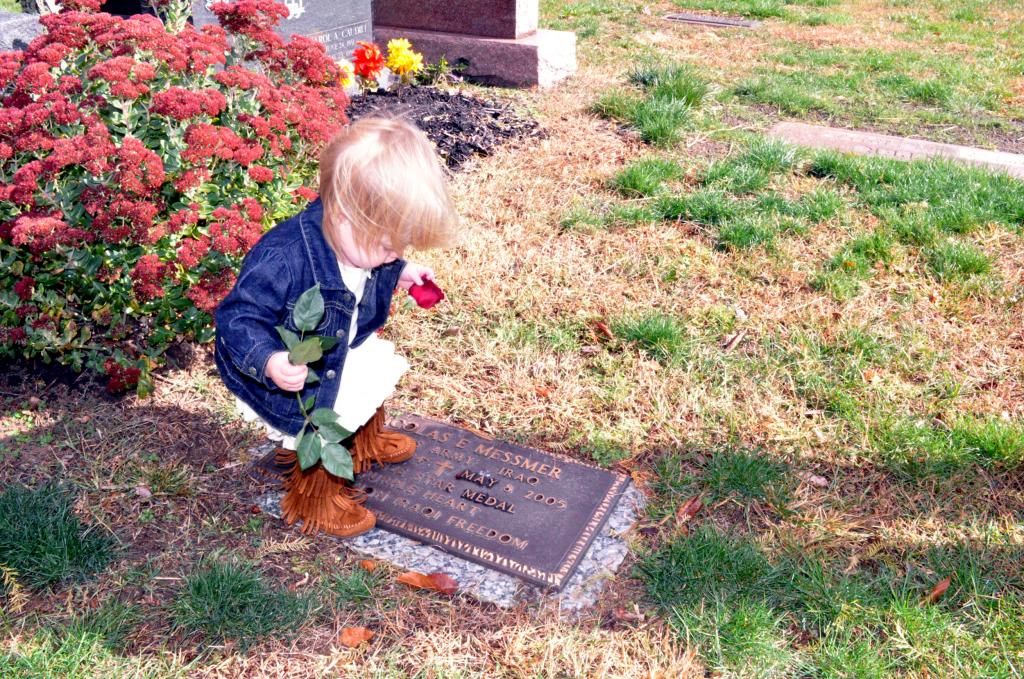 He was an amazing person, always smiling, positive and upbeat and I know she would have loved him and he would have loved her.
Nick was killed in action on May 8, 2005 and forever changed all of our lives. We make sure to show her pictures of her uncle Nick and tell her who he is.
Being Thanksgiving week, it's really important for us to remember Nick and be thankful for what he did.
I'm also thankful for my beautiful baby girl who I'm so in love with and can't wait to spend the day with her.
What are you thankful for?
-stephanie