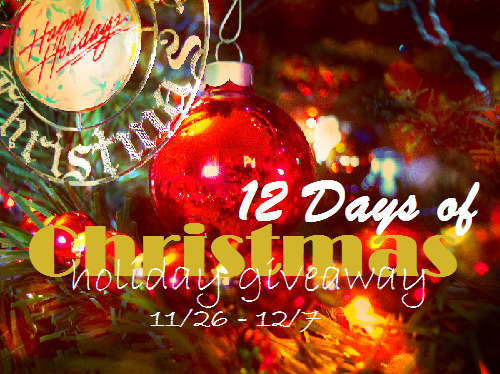 12 days of giveaways on 4 different blogs, offering various items for you and your family, varying from blog to blog! November 26th - December 7th.
Our lovely hostesses ...
Real Life Reality

First time momma to a soon-to-be 2 year old girl, turned single one year in. Living life one day at a time, keeping a positive attitude at all times! Life experiences, photos galore, fashion, health and fitness, tons of giveaways and so much more.


12 daily Giveaways include companies such as ThirtyOne Gifts, Riff Raff, Truly Sanctuary, Chaos & Love, Happy Family and many more awesome vendors/companies featuring clothing, childrens gifts, organic toddler food, hand made items, cool gifts and more. Visit me now!
Former librarian turned stay at home mom to our 22 month old daughter Grace and 1 month old son Connor. I love sharing our daily adventures and I often feature our favorite books and money saving tips.
12 Daily Giveaways include some great items for everyone in the family such as a bag from Thirty One, a recordable story book from Hallmark, several pieces of beautiful jewelry, and an 8x10 photo canvas. Visit me now!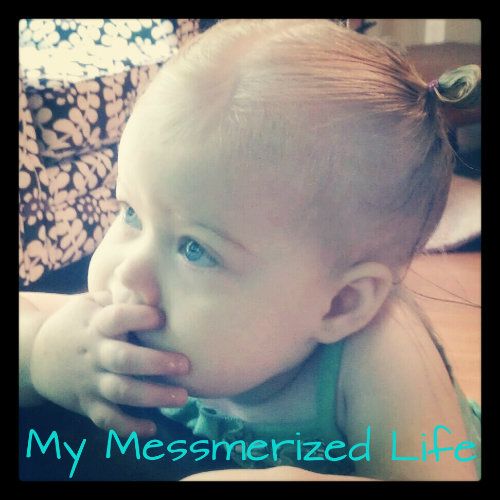 A blog focused on everyday life, the good, the bad, and the ugly. Facing real life challenges including struggles through miscarriages and pregnancy

.

Capturing memories of our young daughter blooming into a spunky toddler.
Finding frugal ways to keep our house fresh and up to date but also kid proof. Crafting, DIYing, fashion, food, and more!
12 Daily Giveaways include home décor, clothing for men, women & children accessories, skin care products, toys & books, home fragrances, customizable items and more! Visit me now!
A blog about my life as a working mom of two boys and the wife of a chef. I practice cooking, attempt to meal plan, think out loud about crafting and write about the daily happenings in our lives.
12 Daily Giveaways include encompass many of the things that I write about on my blog - organization, jewelry, the Paleo lifestyle and more. Visit me now!
Be sure to visit each blog each day for a chance to win a different item! Good luck!
Here it is. The moment you've all been waiting for. Our 12 Days of Christmas Holiday Giveaway event starts today and I can't be more excited to start off the giveaway with a fabulous sponsor. Cutting Edge Stencils is

a growing business that designs, makes and sells decorative stencils.

Cutting Edge has a wide selection of stencils to choose from. Whether you're looking for your basic wall stencil or a more dramatic ceiling stencil, Cutting Edge Stencils is the best. They also carry craft & furniture stencils.
I chose Zinnia Grande because I was interested in a stencil that would work well in our bedroom. I was so excited when I received my stencil. I received the stencil along with really easy to follow instructions on stenciling. I had never stenciled in the past so I was a little nervous when I started stenciling. I became confident in my ability toe stencil very quickly. It's so simple anyone can do it!
I tried it out on one wall.
I liked it so much I went for another wall and added a yellow flower over the white.
One lucky reader will win $50 credit towards the stencil or stencils of your choosing.

How to Enter:
This is a Rafflecopter giveaway. Click "Read More" below and then follow the instructions on the widget. Make sure to click "Enter!" after you complete each entry. Open to US residents only. The giveaway ends at 11:59 PM EST on Sunday, December 2nd. The first task is mandatory. Make sure to complete this task in order to unlock additional entries. Remember, the more you complete the more chances for you to win!