As a young kid, Christmas was always my favorite time of year. I think it was that whole "magic of Christmas". The feeling in the air, family gatherings, hot cocoa, it was all amazing. I remember when I was younger going to a tree farm every year and picking out our favorite tree. Somehow we always managed to pick out the ugliest tree. They always looked so pretty on the farm but at home, doesn't look so hot. My dad would set up the tree in the living room overnight and Sunday we would all decorate the tree. We would drink hot chocolate while we decorated the tree and eat chili for dinner.
A couple weeks before Christmas my mom would begin her Christmas cookie making process. We would help out throughout the day but we really came around to help when it was time to ice the cookies. My mom makes great Christmas cookies but her sugar cookies with icing are amazing. I'm sure they didn't look hot when we were icing but it was fun.
These are the things I remember most about growing up and they're the things I want to do most with Addie. We already set up the Christmas tree, which she was a bit too young for but she did get to see it after it was up and put up a couple of our non breakable items. Christmas cookies begin next Monday and I'll be making up a batch for Addie to ice herself.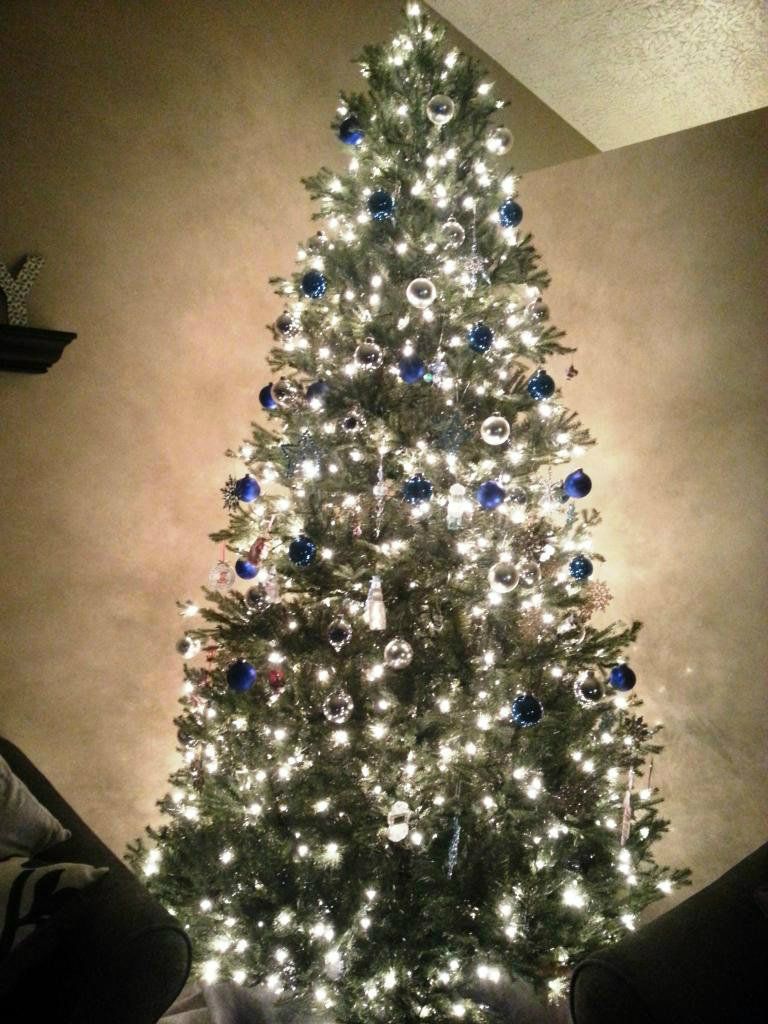 Please notice there are no bulbs at the bottom of the tree. We were concerned Addie would take them off and break them. Luckily, she's had no interest in the tree.
What are your holiday traditions? I can't wait to find more traditions we can add over the years.
-stephanie