This is a Sponsored post written by me on behalf of Carton Smart for SocialSpark. All opinions are 100% mine.
With the holidays approaching, I'm itching over what to make to take to each party.  Thanksgiving is by far my favorite holiday because of all the fabulous food you continue to fill yourself with.  You can never be too full on Thanksgiving.  Or at least that's what I think!  I recently had the chance to review Carton Smart's Tetra Pak carton packages.  The three staples in any Thanksgiving day food being Pumpkin Puree, Chicken Stock & Cranberry Sauce.  The Tetra Pak carton packages are designed for maximum efficiency and environmental friendliness, are one small way to live smarter.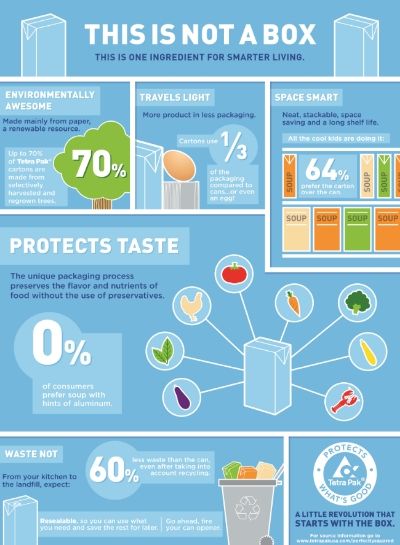 Here are some great reasons why you should Become Carton Smart:
• Tetra Pak® cartons are made of 70% paper, a renewable resource, from selectively harvested, re-grown trees that are FSC-certified (Forest Stewardship Council)
• Cartons use 1/3 of the packaging compared to cans…or even an egg!
• Cartons are space saving, easy to store and open. Keep your pantry neat and toss your can openers. , stackable and space saving.
• The unique packaging process preserves the flavor and nutrients of food without the use of preservatives.Product quality is exactly the way it was intended to be.
• Recycleable and in fact result in 60% less landfill waste than cans
• Cartons are re-closable so you can use what you need and save the rest for later.
Thanksgiving afternoon and evening is always filled with food and fun with family and friends but what about breakfast with the family?  We usually spend the morning lounging around the house watching the Macy's Thanksgiving Day parade and what would be go better than some pumpkin poppers to start the Thanksgiving day?!  I swapped out my usual canned pumpkin for Pacific Foods Pumpkin Puree and they turned out fabulous!
Follow the Carton Smart twitter page and Tweet @CartonSmart to hear more and become Carton Smart.  You can also follow their Follow #CartonSmart on Pinterest because who doesn't love Pinterest?