I made Buffalo Meatballs for Mary's first shower about a week ago. I love meatballs but we wanted to do something a bit different since we were also having barbeque pulled pork. A previous coworker of mine used to make these at our work potlucks and they were awesome so I contacted her to get her recipe. I love how easy this recipe is. Just throw it in the crockpot and walk away. When you make meatballs, you usually have a few leftover and I didn't know what to do with them other than just eating straight meatballs every day. So I thought, hmm what about grilled cheese.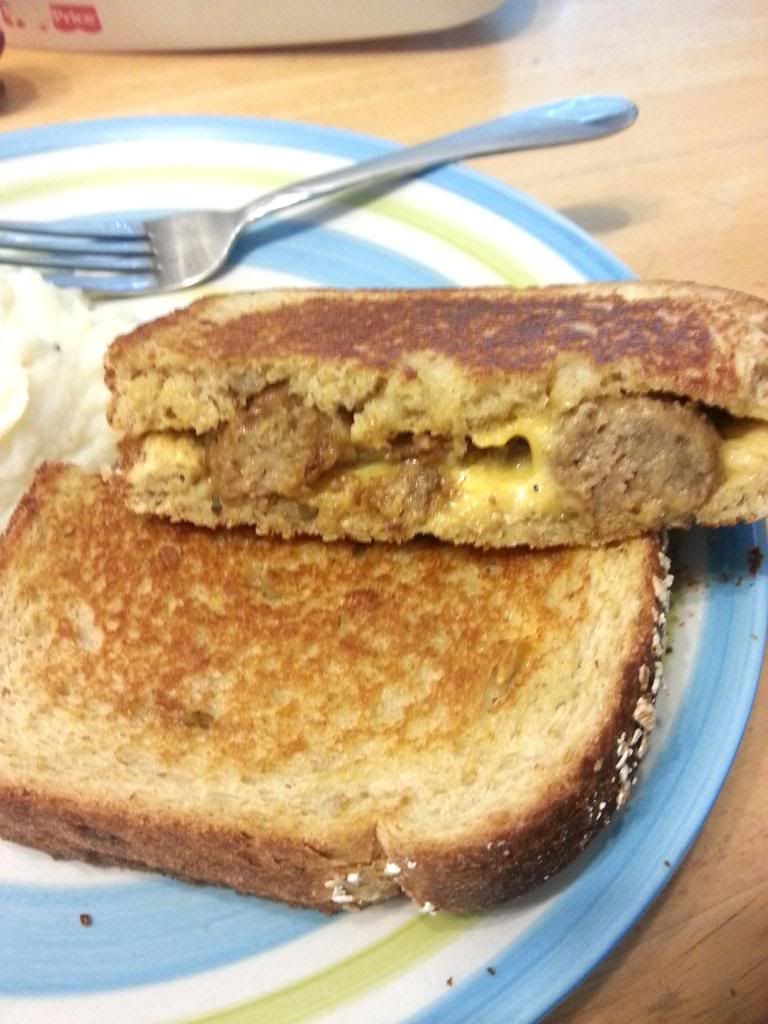 So here is how you make it all. You'll need to start out with your buffalo meatballs, make this for a party and save the leftovers for your grilled cheese sandwiches!
Buffalo Meatballs
64oz bag frozen meatballs
2 packets dry ranch dressing
Frank's Redhot - I used about 1/4 to 1/2 cup (start with 1/4 and add as you like more)
Toss it all in a crockpot and cook until warm.
Grilled Cheese Buffalo Meatball Sandwich
6-8 meatballs, warm and cut in half
American cheese (1-2 slices)
Bread - whatever you prefer
Butter your bread, lay down your sliced cheese and load up with your sliced meatballs. Top with piece of buttered bread and toast to your likeness.
It's a great alternative to the typical grilled cheese sandwich.
-stephanie